IMAMAT ACCORDING TO THE JAFARI SCHOOL OF SHIATE

Abstract views: 12 /

PDF downloads: 3
Keywords:
İmamat, Şhia, Jafari, Sect, Scholastic Theology
Abstract
Studies in some areas need to be reconsidered because they do not meet the need, are incomplete or incorrect. There are different reasons for this. If the researched subject is a sensitive subject of any sect, it should be researched and explained correctly, trying to maintain the same sensitivity. Besides, when considering the opinion of a sect, the sources of different sects should be consulted and a research far from bigotry should be revealed. If the allegations are not taken into consideration, we think that the same study should be handled again, since the study will not meet the need, and it will be incomplete or misunderstood. That's why we preferred to investigate the issue of imamate in Jafarism. The Shiite Jafari creed on the issue of imamate, being discussed among Islamic sects, is handled in this study. The views of different sects on imamate are mentioned and compared with the views of the Jafaris. The basis of the Jafari's taking the issue of imamate as a basic belief and the nasses that can be evidence for the Jafari scholars' own claims on the issue of imamate are discussed and their explanations on them are analyzed.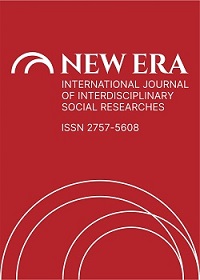 Downloads
How to Cite
ZUFTAROV, A. (2022). IMAMAT ACCORDING TO THE JAFARI SCHOOL OF SHIATE. NEW ERA INTERNATIONAL JOURNAL OF INTERDISCIPLINARY SOCIAL RESEARCHES, 7(14), 25–33. https://doi.org/10.51296/newera.185
License
This work is licensed under a Creative Commons Attribution-NonCommercial 4.0 International License.