A HISTORICAL PERSPECTIVE ON THE IMPACT OF JAPANESE BUSINESS CULTURE ON THE AGING WORKFORCE

Abstract views: 27 /

PDF downloads: 16
Keywords:
twenty first century, industrialized world, japanese production, avarage age, employees tends
Abstract
ABSTRACT
In the twenty-first century, Japan will have the most aged population in the industrialized world. since there is no lay off policy, many aged overload workers are sent to overseas branches to provide training for the local employees. There is an increasing automation in the Japanese production facilities which reduces the unit cost for a product. The displaced workers due to automation are given new projects, which naturally expand the company very fast. First of all, a performance based pasy system is put forward due to the fact that Japanese companies are experiencing the demands of having a higher mean employee age. as a result of seniority based wage system a rise in the average age of employees tends to cause a pronounced increase in overall costs. Second there was a sharp increase in the Japanese stock exchange. This increase was followed by the increasing value of the yen. Also Low interest rates and a readily available interior market for Japanese products made a contribution. This stimulated the economic growth for two years. due to the high wages Japanese procucts hardly sold ibn the international markets, this led to a great drop in the stock exchange. As a result of indicators Japan ise trying to find new markets for its products. With the recent regionalization in the world, the country is focusing its attention on its neighbors.
Keywords: Twenty-First Century, Industrialized World, Japanese Production, Average Age, Employees Tends.
References
REFERENCES
ALSTON, J. (1986). The American Samurai. Toronto, Ontario: Walter De Gruyter Publication.
CHOY, J. (1988). Japan Exploring Mind Rutland, Vermont: Charles E. Tuttle Company.
CHRISTOPHER, R. (1982). The Japanese Mind Rutland, Vermont: Charles E. Tuttle Company.
DUNN, C. J. (1987). Traditional Japan. Rutland, Vermont: Charles E. Tuttle Company.
EARHART, B. (1984). Religions of Japan. San Francisco: Harper and Row Publishers.
GRASS, N. (1991). Hidden Japan. Business Week, pp. 56 – 60.
GÜVENÇ, B. (1983). Nihon Bunka. Ankara, Türkiye: İş Bankasi Publications (Turkish).
HALL, E. T. (1985). Hidden Differences. New York: Anchor Books Doubleday.
HAMMOND, A. (1983). The World Almanac. Philadelphia, PA: Hammond.
ISHIHARA, S. (1989). The Japan That Can Say No. New York: New York: Simon and Schuster.
KATZ, J. (1985). Japan's New World Role. New York, New York: Webster Press.
NAKAMURA, J. (1978). Nihon. Tokyo, Japan: Nippon Kintetsu Publication.
OKIMOTO, D. (1989). Inside the JApanese System. Stanford, California: Stanford University Press.
SCHIMIDT, W. (1993). Nissan. The New York Times, P. 8.
WOLFEREN, K. V. (1989). The Enigma of Japanese Power. New York, New York: Vintage Books.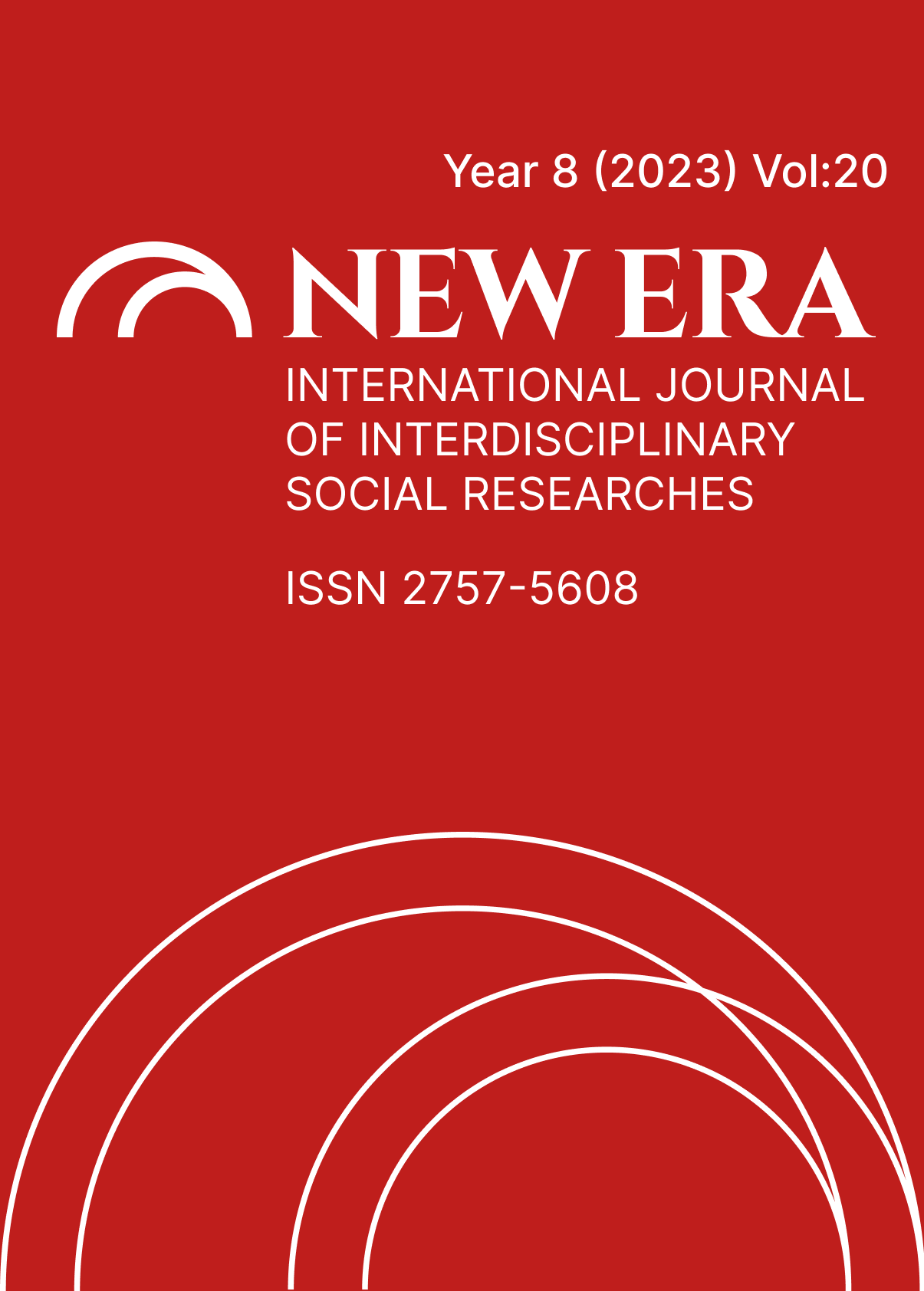 Downloads
How to Cite
KADIOĞLU, A. (2023). A HISTORICAL PERSPECTIVE ON THE IMPACT OF JAPANESE BUSINESS CULTURE ON THE AGING WORKFORCE. NEW ERA INTERNATIONAL JOURNAL OF INTERDISCIPLINARY SOCIAL RESEARCHES, 8(20), 66–71. https://doi.org/10.5281/zenodo.10019533
License
Copyright (c) 2023 NEW ERA INTERNATIONAL JOURNAL OF INTERDISCIPLINARY SOCIAL RESEARCHES
This work is licensed under a Creative Commons Attribution-NonCommercial 4.0 International License.