M. KEMAL ATATÜRK AND THE FASHION OF THE REPUBLICAN PERIOD

Abstract views: 370 /

PDF downloads: 770
Keywords:
Ataturk fashion, Republican fashion, Fashion
Abstract
The phenomenon of fashion has continued to serve as a method of self-expression of mankind in every age. It has been combined with the sociological and psychological effects of society and has been the style of innovations and developments. Mustafa Kemal Ataturk emphasized the phenomenon of fashion with his innovative approaches to forward thinking. He used his clothing style as a means of communication and developed a fashion approach that is open to innovations. During the Republican period, it followed a modern method that promoted fashion development and national identity in Turkey. This method, which will contribute to the construction of national identity, has been supported by revolutions.After the clothing inking under the leadership of Mustafa Kemal Ataturk between 1931 and 1940, the foundations of Turkish Fashion were laid and the fashion of the Republican period began to take shape. The clothing style of the modern Turkish state has created a colorful fashion concept by emphasizing the aesthetic appearance and the facts of history and art in every sense. In our study, the role of leaders in social changes within the scope of the domains of moda phenomenon was referenced and the research method was followed. Mustafa Kemal Ataturk's fashion sense clothing-communication connection was examined. The applications made for republican fashion are explained by compilation method.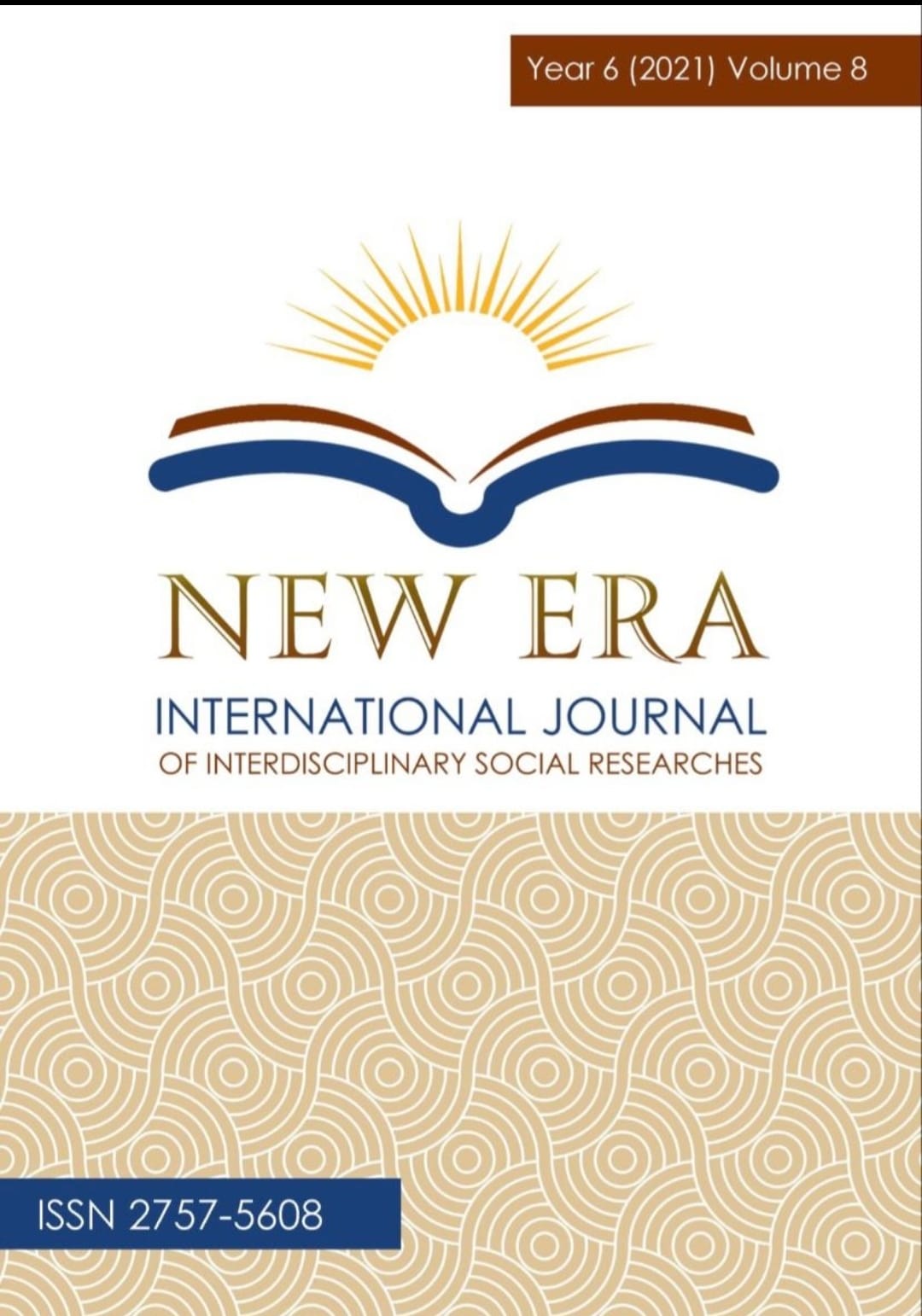 Downloads
How to Cite
KETMEN, İrem, & ÇORUH, E. (2021). M. KEMAL ATATÜRK AND THE FASHION OF THE REPUBLICAN PERIOD. NEW ERA INTERNATIONAL JOURNAL OF INTERDISCIPLINARY SOCIAL RESEARCHES, 6(8), 35–43. https://doi.org/10.51296/newera.59
License
This work is licensed under a Creative Commons Attribution-NonCommercial 4.0 International License.