ANALYSİS OF THE ANXİETY LEVELS OF STUDENTS STUDYİNG İN SPORT MANAGEMENT DEPARTMENT WİTH REGARD TO UNEMPLOYMENT

Abstract views: 24 /

PDF downloads: 10
Keywords:
Unemployment, anxiety, sport, sport management
Abstract
This study aims to examine the anxiety levels of students studying in sport management department with regard to unemployment. The study has phenomenology model, which is a type of qualitative research design, and the sample group consists of 10 students studying at Ondokuz Mayıs University, Faculty of Sport Sciences, department of Sport Management. A semi-structured interview form with 8 questions was prepared to find out students' anxiety levels with regard to finding a job after graduation. The data were collected through e-mail, which is one of the qualitative data collection methods and they were analyzed with content analysis method through Nvivo program. According to the study results, it was concluded that students mostly did not consider the education they received at university sufficient, they thought that sufficient employment was not provided for their department and they were pressurized especially by their parents about changing their department, and they experienced concerns, fear and anxiety about finding a job in the future. In addition to these, it was found that the students had various plans such as working as an officer in the Ministry of Youth and Sports, serving in the Turkish Armed Forces, becoming a manager, opening a gym, becoming an academic staff, becoming a teacher in state schools and finding a job in the private sector in the future. In addition, most of the students stated their views that individuals who knew about the job and sports should work in institutions, only graduates of sport management departments should become managers, double major should be abolished, the department should be advertised, more sports fields should be created, municipalities should develop employment areas about sports, KPSS base scores should be decreased, politics and sports should not be mixed and qualifications should be considered and they stated that employment opportunities would increase accordingly. Therefore, it is important to consider qualifications in institutions and to assign experts in the field to positions, to assign only individuals who come from the grassroots of sports to institutions related with sports in order to prevent the future concerns of young individuals who have to prefer occupations they don't actually want which is not related with the department they are studying before starting their profession and to take various measures for students to graduate from their departments with sufficient equipment.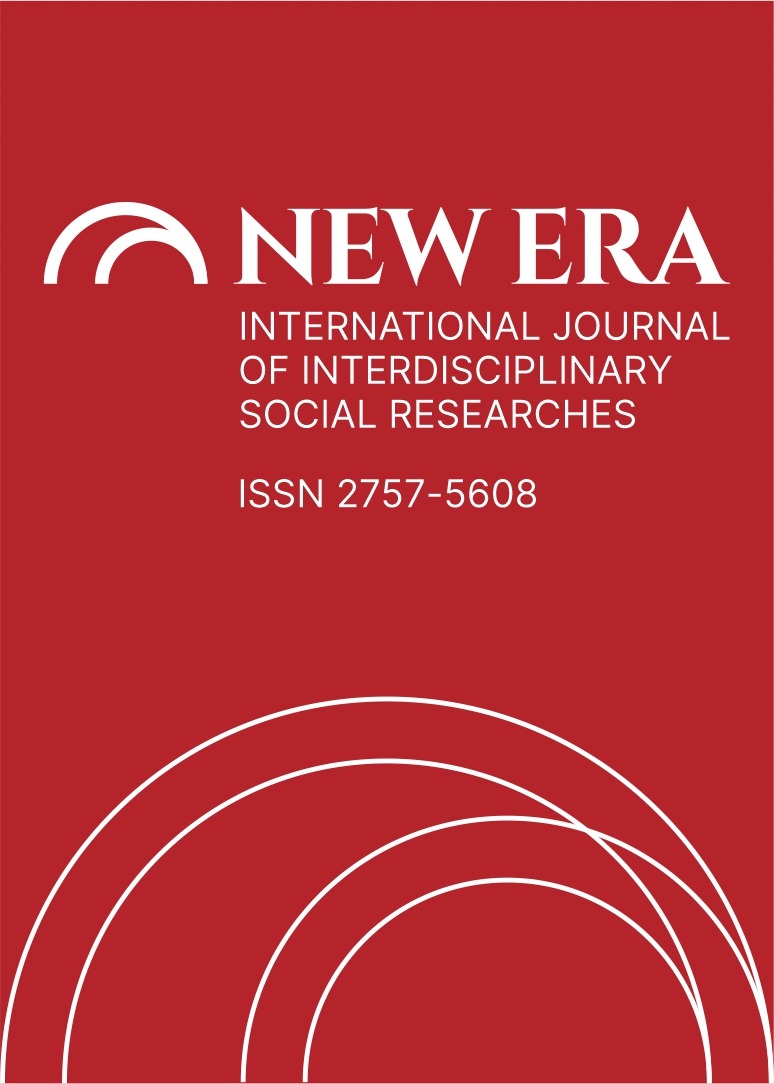 Downloads
How to Cite
Sabah, S., Çankaya, S., Ermiş, A., & Çakıcı, H. A. (2021). ANALYSİS OF THE ANXİETY LEVELS OF STUDENTS STUDYİNG İN SPORT MANAGEMENT DEPARTMENT WİTH REGARD TO UNEMPLOYMENT. NEW ERA INTERNATIONAL JOURNAL OF INTERDISCIPLINARY SOCIAL RESEARCHES, 6(11), 1–9. https://doi.org/10.51296/newera.141
License
This work is licensed under a Creative Commons Attribution-NonCommercial 4.0 International License.