EXISTENCE THROUGH MOVIES OR FEAR OF DEATH: THE MOVIEGOER AND WHITE NOISE

Abstract views: 15 /

PDF downloads: 9
Abstract
Don DeLillo is one of the prolific writers of the postmodernist era in literature. He established his place in the literature with his award-winning book White Noise. The book describes the protagonist Jack Gladney's questioning of his own place in life through his identity. He evaluates the incidents around him constantly through the scope of skepticism. When it comes to Walker Percy, His first novel The Moviegoer was accepted as one of the most substantial works and awarded. This enabled Percy to be one of the echoed voices in Southern literature. Thus, he is considered a member of the New South movement which promotes the modernization of society and its attitudes within an industrial society. The Moviegoer describes a stockbroker, John "Jack" Binx Bolling's life, and his efforts to find a meaning or purpose in life. Binx is a protagonist that is fed up with mundane everyday life. He chooses to go to the movies to find out the meaning of life and to contribute a new perspective to the way he thinks about real life, reality, or existence. Considering the protagonists of White Noise and The Moviegoer and their situations in which they struggle to get meaning from life and certify their existence as free individuals, these two notable works have been analyzed through the existentialist philosophy, especially in the frame of the views put forward by Kierkegaard, Camus, and Sartre.
References
DeLillo, D. (1999). White Noise. London: Penguin Books.
Dilman, İ. (1965). Life and Meaning . Philosophy, 320-333.
Dufrenne, M. (1965). Existentialism and Existentialisms. Philosophy and Phenomenological Research, 51-62.
Harack , K. (2013). Embedded and Embodied Memories: Body, Space, and Time in Don DeLillo's "White Noise" and "Falling Man". Contemporary Literature, 303-336.
Ihde, D. (1967). EXISTENTIALISM TODAY. Journal of Thought, 19-27.
Kurtz, P. W. (1961-1962). Kierkegaard, Existentialism, and the Contemporary Scene. The Antioch Review, 471-487.
Percy, W. (1961). The Moviegoer. New York: Open Road Integrated Media .
Webb, M. (1979). "Binx Bolling's New Orleans: Moviegoing, Southern Writing, and Father Abraham". In P. R. Broughton, The Art of Walker Percy: Stratagems for Being (pp. 1-23). Louisiana: Louisiana State University Press.
Wilcox, L. (1991). Baudrillard, DeLillo's "White Noise," and the End of Heroic Narrative. Contemporary Literature, 346-365.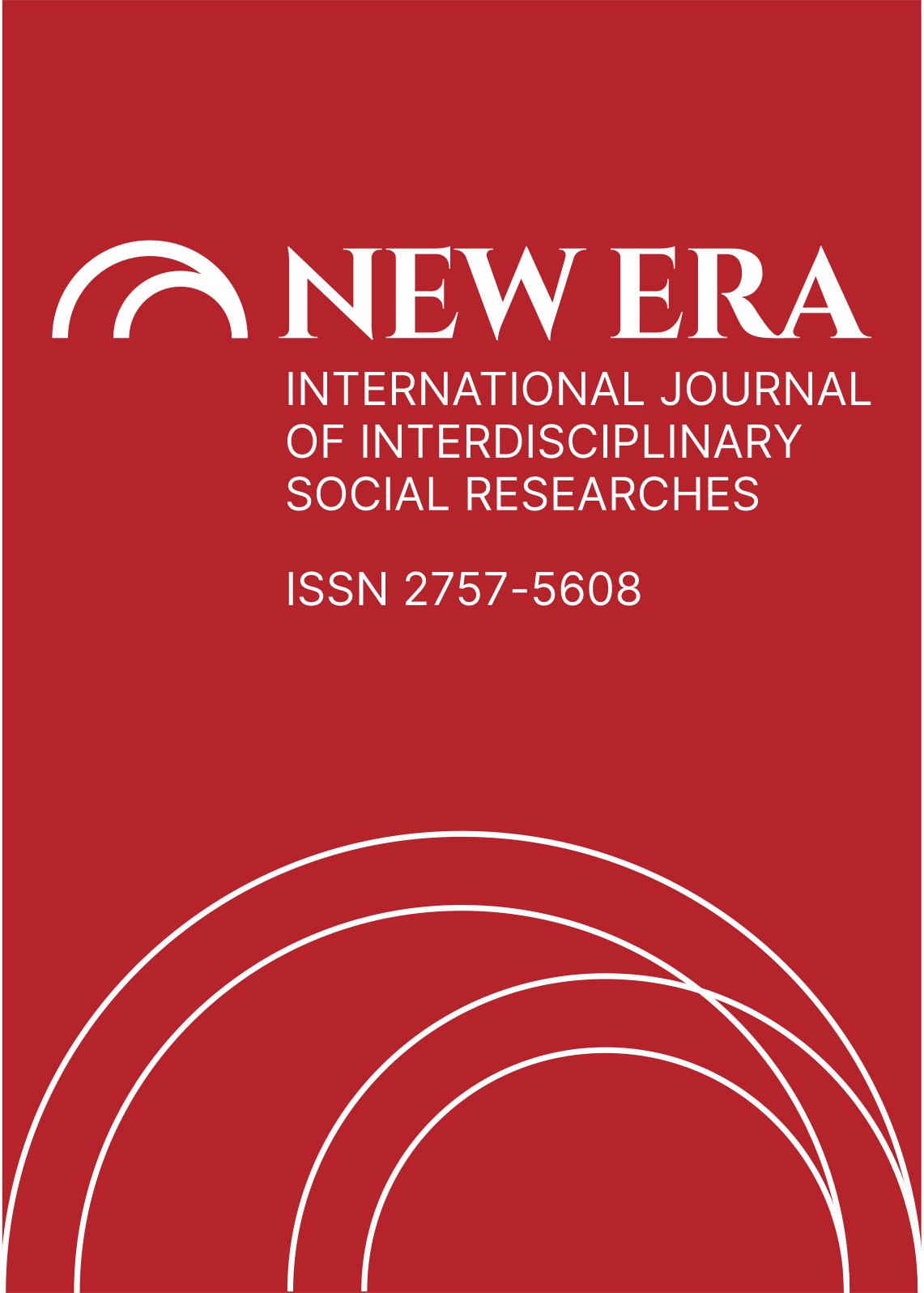 Downloads
How to Cite
KARA, G., & TANRITANIR, B. C. (2023). EXISTENCE THROUGH MOVIES OR FEAR OF DEATH: THE MOVIEGOER AND WHITE NOISE . NEW ERA INTERNATIONAL JOURNAL OF INTERDISCIPLINARY SOCIAL RESEARCHES, 8(18), 44–53. https://doi.org/10.5281/zenodo.7952584
License
Copyright (c) 2023 NEW ERA INTERNATIONAL JOURNAL OF INTERDISCIPLINARY SOCIAL RESEARCHES
This work is licensed under a Creative Commons Attribution-NonCommercial 4.0 International License.