CORONAVIRUS IN SCHOOL MANAGEMENT AT IMAM HATIP SCHOOLS EFFECTS OF THE (COVID-19) OUTBREAK

Abstract views: 61 /

PDF downloads: 30
Keywords:
Imam hatip school, school administrator, corona virus, distance education, hygiene conditions
Abstract
The corona virus (Covid-19) epidemic, which emerged in late 2019, caused very important changes in economic, social and pedagogical terms, especially in health, all over the world. One of the areas most affected by this epidemic is education systems. Currently, face-to-face training cannot be conducted worldwide, due to the epidemic. Hence, millions of people around the world have begun to study through open and distance education. Because of this epidemic in the world, in all education levels in Turkey face to face training paused and began to use open and distance education opportunities for all students. The main purpose of this study is to identify the problems faced by the school administrators in school administration in the coronavirus (Covid-19) epidemic and the solutions they developed. For this purpose, a qualitative research has been conducted in phenomenology design. The study group of the research consists of school administrators from imam hatip schools in Malatya. The interview form was used as a data collection tool in the study. During this period, there has been a significant increase in demand for open and distance education. For the solution of these problems; technological facilities (internet connection, internet provision, computer, tablet, smart phone supply) should be improved in terms of equality of opportunity in education, compensation programs (support and training courses, primary education training program, remedial training) should be implemented with the opening of schools, by transferring financial resources to schools It is suggested that the hygiene standards should be improved with the help of materials or materials, and schools can be frozen for a year, considering the possibility of the epidemic spreading.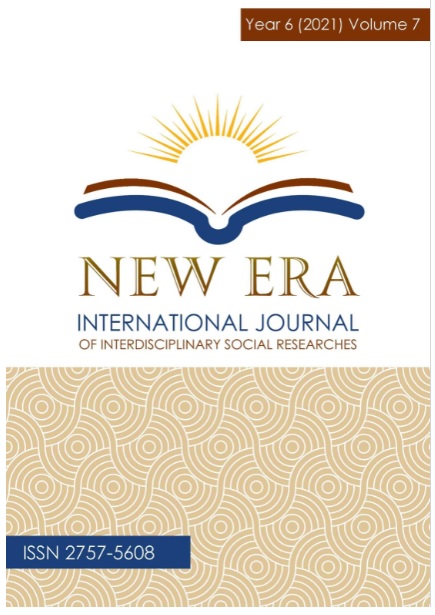 Downloads
How to Cite
ÜLGER, B., AKDENİZ, M., CANPOLAT, M., UZUNYOL, E., SÖYLEMEZ, A., CANPOLAT, G., SÖYLEMEZ, Y., & TARAR, F. (2021). CORONAVIRUS IN SCHOOL MANAGEMENT AT IMAM HATIP SCHOOLS EFFECTS OF THE (COVID-19) OUTBREAK . NEW ERA INTERNATIONAL JOURNAL OF INTERDISCIPLINARY SOCIAL RESEARCHES, 6(7), 108–114. https://doi.org/10.51296/newera.28
License
This work is licensed under a Creative Commons Attribution-NonCommercial 4.0 International License.