OBSTACLE MAPS

Abstract views: 50 /

PDF downloads: 23
Keywords:
Visually Impaired Secondary School Students, Geography, 3D Printing, Map
Abstract
Using 3D printing as a production method and embodying the concepts of geography for visually impaired secondary school students and putting them into practice as a jigsaw puzzle will enable the students to develop their cognitive and psychomotor skills as well as the teacher. Touching and questioning a physical object enables students to acquire problem-solving skills in a more creative and practical way. However, for this, it is necessary to carry out studies and to create the necessary designs and print them. This work; It was designed to design a material for visually impaired students to learn mapping, to enrich the materials used in map teaching, to enable visually impaired students to do mapping activities on their own with the developed material, and to contribute to finding the necessary solutions in this regard. In order for our design to work smoothly and to fit the parts very easily while combining them, calculations were taken into consideration while designing in the computer environment. In order to test the hypotheses predicted in the hypothesis, a field study was conducted with visually impaired secondary school students in terms of functionality. Thanks to our design, which we 3D printed separately and in different colors, it was observed that the visually impaired secondary school students learned better by creating the maps consisting of "Turkey regions, Turkey cities, Turkey climate, Turkey precipitation and World continents" in the form of a puzzle, one by one, by placing them in the mold one by one, thanks to the legends. In the field survey, no scientific publications were found that show that visually impaired secondary school students work with various maps designed as puzzles by 3D printing. In addition, no application or approved application related to this subject was found in the patent and utility model scans made using international patent connections with the Turkish Patent Institute. It is thought that our research is a first in this study title.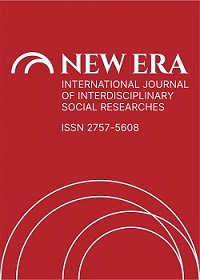 Downloads
How to Cite
YURTERİ, E., DERİN, S., POLAT, F., CANPOLAT, M., BARMAN, Z., POLAT, C., KAYA, E., & GÜLLÜ, S. (2022). OBSTACLE MAPS. NEW ERA INTERNATIONAL JOURNAL OF INTERDISCIPLINARY SOCIAL RESEARCHES, 7(12), 111–123. https://doi.org/10.51296/newera.162
License
This work is licensed under a Creative Commons Attribution-NonCommercial 4.0 International License.